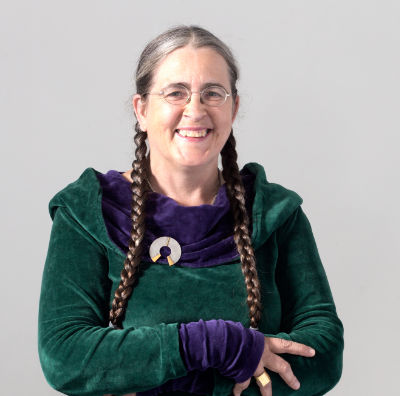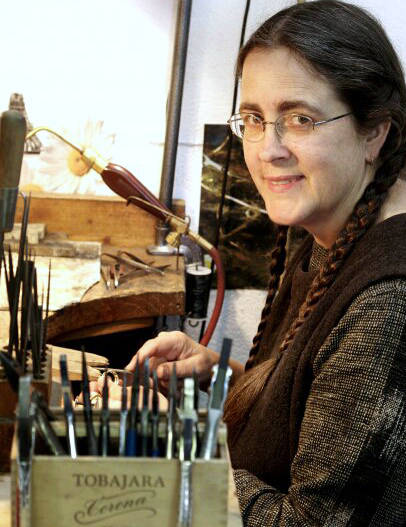 About Erika…
I have always found how things are put together totally fascinating; I delight in patterns…
those found in nature, with their perfect balance of form and purpose; the pattern of stories which we weave and the history that we leave behind as we interact during our lives and across time; maps and charts and the different ways in which abstract information is represented visually… the world is such an endless source of delight and interest.
I grew up in Norway where the strikingly beautiful shapes and decoration of Viking longships woke me up to the power of design, the craft and artistry of early civilisations. What I'd seen stayed with me when we came to Ireland, where I saw the wonderful collection we have here of early gold treasures.
I was hooked!
I now live in the west of Ireland, away from city life. I have exhibited internationally, both in Europe and the USA, including representing Ireland at SOFA, Chicago and at the Philadelphia Museum of Art Craft Show. After many years of designing and making collections for shops and galleries, these days I mainly work to commission, particularly enjoying to make pieces connecting directly to the client's own experiences.
I am interested in the hidden meaning behind objects, and the relationship implicit between them and people. I like to incorporate symbolism in much of my work and the balance of form and content, both in design and meaning, is important to me.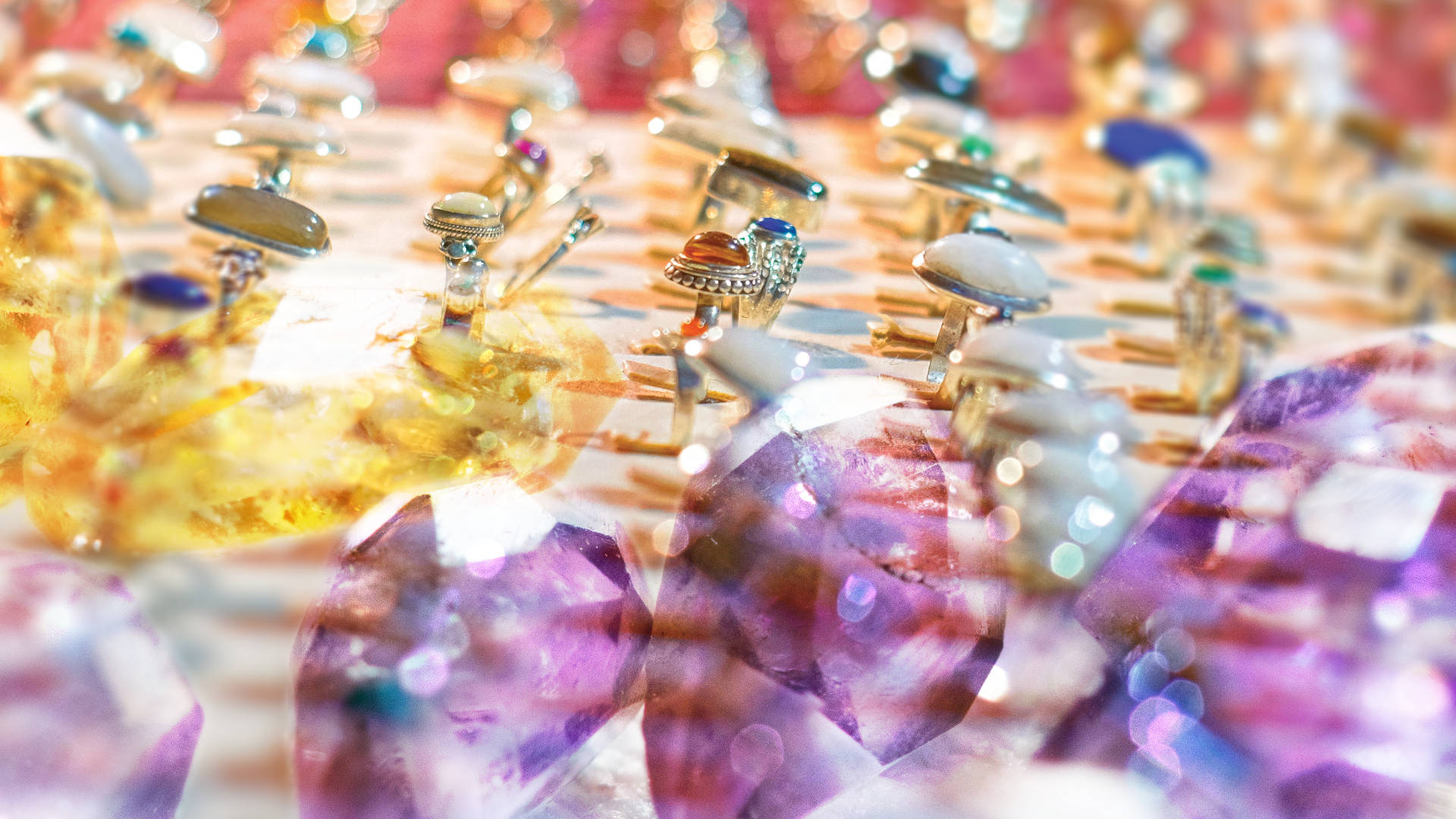 Ethos
Everybody is conscious these days of the need to be aware, and take care of, the environment and this also applies to jewellers. As much as I can I use environmentally safe materials and processes in the studio. All my jewellery is made in-house and uses materials sourced in a socially and environmentally responsible manner. All stones are conflict free and as much metal as possible is repurposed and recycled.
Whenever possible, preparation of metal is done in the studio to produce the specific quality of gold needed. I use recycled gold and silver – the copper I needed is even sourced from electric cables! For a bespoke commission I am often able to use a client's existing jewellery as a source of both metal and stones. This means material costs can be reduced but, more importantly, many clients have emotional and sentimental reasons for wanting to know their treasured pieces have been incorporated in the new work, making for a much more meaningful connection with the jewellery they wear.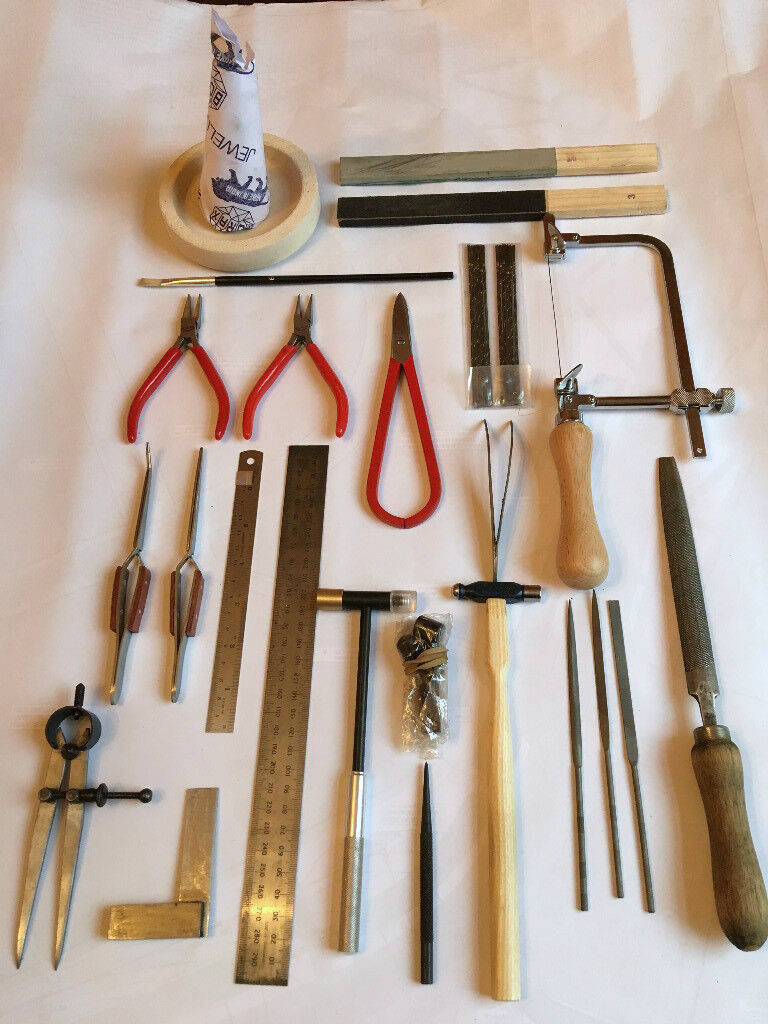 All my work is handmade in the studio or – on very rare occasions – in the garden! I use a lot of techniques, including etching, fusing, roller-embossing and chasing. You can see illustrations of these processes and work on my Instagram page. The only process which I always send out for expert assistance with is hand-engraving – a skill I never mastered in 30 years as a jeweller – sometimes we have to accept that we can't do everything…
Packaging and shipping
Packaging
Each piece comes wrapped in tissue, delivered in a presentation box with a leaflet explaining its materials and any care necessary. Many of the pieces have a story which is included. All packaging is made from recycled material.
Shipping
I include free shipping on all work. Once your order has shipped you will receive a notification email with your tracking information.
All packages whose value is under €1,000 will be shipped via Registered Post which will require a signature upon receipt.
Packages over €1,000 are sent by courier whether within or outside Ireland. All packages must be signed for and the customer is responsible for any tax and duties payable at their end.
Please contact me within 7 days of receipt if there are any issues with your order or delivery. Returns will be accepted when they are notified and returned within the time specified and in the condition they were received, with all packaging intact.