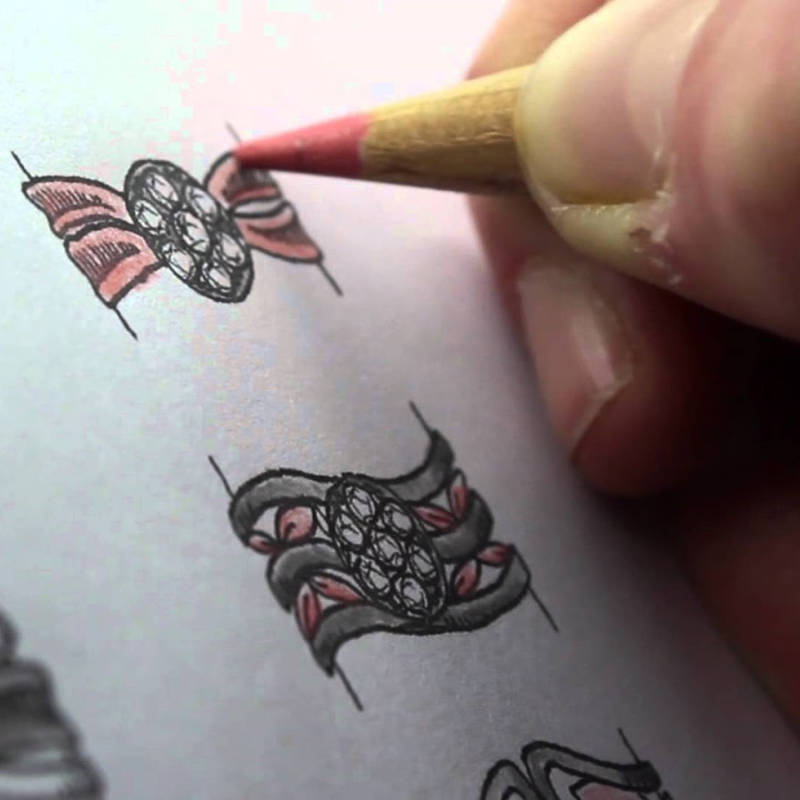 Bespoke
Making a bespoke piece for a client is one of the most enjoyable parts of my work!
Whether engagement or wedding rings, a piece to celebrate an occasion like a birthday or anniversary, or something to remember a loved one by, bespoke jewellery is always special. Owning and wearing something that you know has been made with just you in mind always feels more personal and meaningful. The whole process can be quite exciting, with the client being involved throughout as much as they want to be.
Examples of bespoke jewellery and an insight into the process…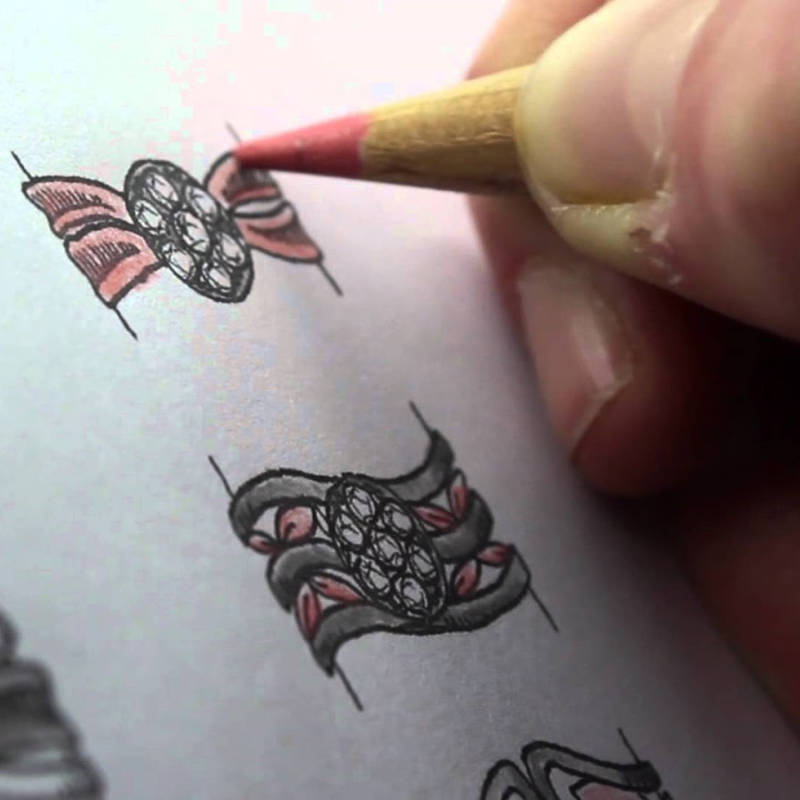 How the process works
It starts with an enquiry from you!
We will then have a conversation, either via email or phone, about what you are looking for. Once I have a clear idea of your needs, any ideas you'd like included in the design, and what your budget is, I will do a preliminary sketch. Alterations can be made to the design through consultation as we progress until the finished design is arrived at. The process can be as collaborative as you want it to be, the important thing is for you to be happy with your result!
Often a client has some existing jewellery that they'd like incorporated into the new piece – whether for sentimental reasons or not – and this can often be done with both metal and stones.
I work closely with a client, involving them in the process so they are totally happy with the final design. Once the design and the price are agreed, a 50% deposit is all that's required to start the process of turning your initial idea into reality. Some photos of the piece being made can be supplied as the work progresses!
About lead times & delivery
Please allow a minimum of 12 weeks for bespoke jewellery to be ready for delivery, unless by special arrangement in advance. The balance due will be payable before the piece is shipped. Free worldwide shipping is included, via Registered Mail (requiring a signature). Courier service is included for pieces over €1,000; under that value courier delivery is charged extra.