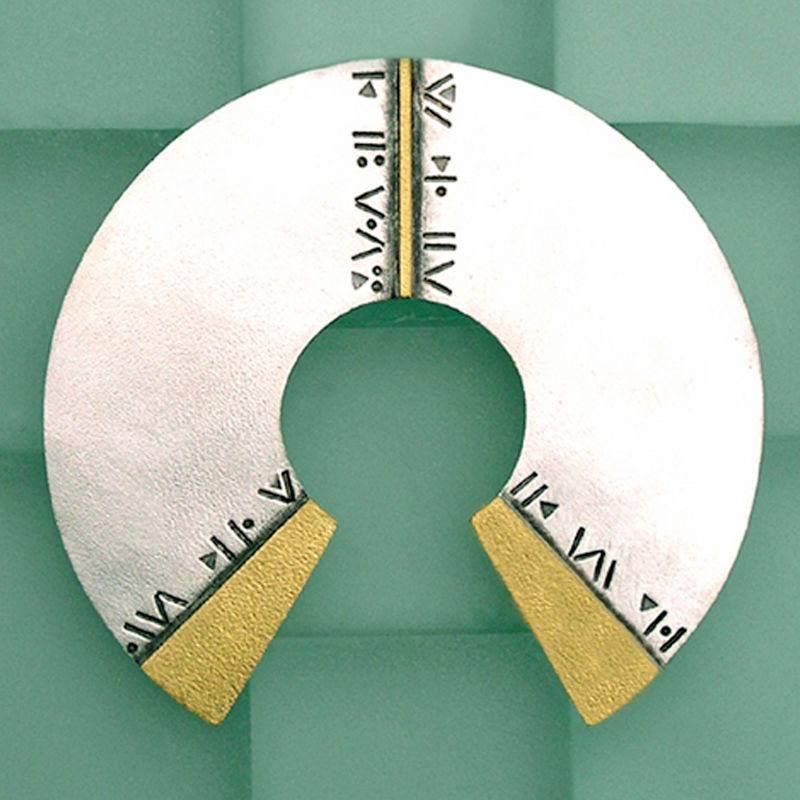 Archaic Gold
The Archaic Gold Collection uses the combination of 24ct gold with silver to evoke a feeling of 'contemporary antiquity' and a sense of mysterious origin.
Inspired by early Viking designs I saw as a child living in Norway, and the rich store of Early Irish gold in the National Museum in Dublin, I want them to appear to be treasures newly unearthed. 
Each piece is unique, with the 'script' on each one being chased (stamped) individually. The surface has a matt texture, oxidised to enhance the contrast of the gold against the silver, while all the backs are highly polished.